What is it like to live in Moscow?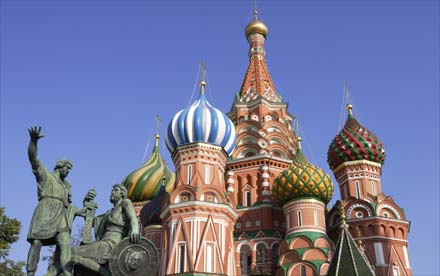 This is a difficult question to answer, since one man's meat is another man's poison. There are certainly pro's & con's to moving here. It also depends on your reasons for moving to Moscow and on your wallet. If you move to Moscow on a good company package or work for one of the many embassies here, you may be fortunate to have good benefits such as a free flat, driver, kids school fees, free flights and free rent. It also depends on where you lived before you moved to Moscow. If you lived in a big, dirty expensive city, adjustment will be easy. If you lived in a corrupt country before then adjustment will be very easy.
For some, Moscow is a fantastic, vibrant, buzzing city with many bars, clubs and restaurants to go to. For the single guy, Moscow is a babe paradise where he will have a free choice of many very beautiful and intelligent women. Education in Russia is at a high standard and many Russians study hard and long often speaking several languages. Russians have hard exterior, like an old walnut shell but once you get to know them, they are very friendly and very decent people. If you live in Moscow on a job contract and have all or some of the benefits as listed above, life will be sweet. If you live in Moscow as a trailing spouse which could be as a husband or wife, life will be a challenge. How you like or dislike Moscow is entirely at the mercy on your ability to adapt, socialize and fit in with locals and within the expat community. If you are an easy going, brave person, life in Moscow will be a fun and interesting experience. If you are a shy person and not very good at adapting to a new city or country, life in Moscow will be very lonely and very miserable.
There is a large expat community here mostly made up of Americans, British and a whole host of other nationalities. Living in Moscow and how you experience will depend on your personal objectives and expectations. If you move to Moscow hoping to easily meet other like minded expats and for friendship to come to you, you will have a long and very disappointing wait. Moscow is a big, impersonal, mega city. You will be another face in the crowd and invisible. Living in Moscow takes courage and determination to survive its tight dirty clasp.
I was told by another expat that you either love or hate Moscow. This is very true. I personally don't like Moscow but I do like Russia and feel that living here is an experience. I would recommend visiting Moscow. Experience Russia, the city, and the country: it is vast and deep in history and culture. It's a well known fact that Moscow is expensive and this is very true. Rent prices are crazy but petrol and non luxury food shopping are cheaper than in the EU or America. No life time of travel would be complete without seeing Moscow and Russia to complete your country visit.
Jay Morley, one of our favorite writers and travel club members is currently an expat in Russia! He has a wonderful Russian travel blog and website chronicling his ongoing experience there.