Enchanting Medieval Cesky Krumlov, Czech Republic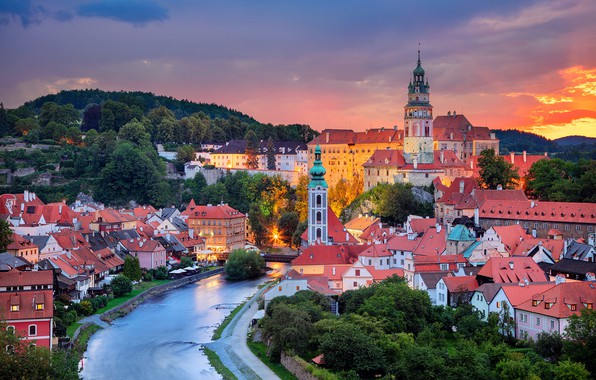 Our Eastern Europe Extravaganza was so popular last year we had to put it back on the calendar! This is an excellent adventure with so much diversity and interesting experiences, food, culture, and, of course, photography! We'll span 3 of our favorite countries in the former "Eastern Bloc", teeming with charming historical architecture and charm. Join us this year to Krakow (Poland), Cesky Krumlov (Czech Republic), Prague (Czech Republic), & Budapest (Hungary)!
E-mail us OR fill out the form on our trip pages for the daily itineraries!
---

Best of Eastern Europe! 
August 9th – August 18th 2020

Poland, Czech Republic, & Hungary!
Last year's trip to Eastern Europe was so popular we've added it to our 2020 calendar! We'll explore the culture, food, architecture & natural beauty of Poland, Czech Republic, & Hungary! This time we've added more time to explore the Czech Republic, an incredible country with so much beauty outside of Prague that few tourists explore (we'll go to Prague too of course!). In Poland, the historic city of Krakow is extremely well preserved and a delight for our cameras and history buffs, not to mention the amazing food! In Hungary, we'll visit the astounding waters of Eastern Europe's largest & shallowest body of water, Lake Balaton. And of course Budapest, with it's legendary Danube River splitting the beauty in half between the banks and offering fantastic castles, hot springs, restaurants, museums, & so much more!
E-mail us at joinus@photoflytravel.com for the daily itinerary!
* 9 nights/10 days throughout the best of Eastern Europe
* Breakfast Everyday
* 1 lunch, 2 Dinners
* Domestic flight INCLUDED! (Prague –> Budapest)
---
Poland: 2 Nights
Krakow:
One of the country's most vibrant cultural
centers, with more than one thousand years of history, Krakow is undoubtedly the spiritual heart of Poland. "If you believe the legends, Kraków was founded on the defeat of a dragon, and it's true a mythical atmosphere permeates its attractive streets and squares." -Lonely Planet
Auschwitz: 
Visit and learn about the important and tragic history of the world's most infamous concentration camp during the Nazi Regime.
---
Czech Republic: 4 Nights
"Enriched by the silver ore that veined the surrounding hills, the medieval city of Kutná Hora became the seat of Wenceslas II'sroyal mint in 1308, producing silver groschen that were then the hard currency of Central Europe. Boom-time Kutná Hora rivalled Prague in importance, but by the 16th century the mines began to run dry, and its demise was hastened by the Thirty Years' War and a devastating fire in 1770. The town became a Unesco World Heritage Site in 1996, luring visitors with a smorgasbord of historic sights. It looks its flower-bedecked best in May and June but is worth a full day's visit at any time of year." – Lonely Planet
Cesky Krumlov
If you put the best parts of Prague in an even more beautiful surrounding with green rolling hills & pastures as her backdrop, you get Cesky Krumlov (not to mention it's way less crowded than Prague!)  An "Unesco World Heritage Site with a stunning castle above theVltava River, an old town square, (&) Renaissance and baroque architecture" -Lonely Planet
– Sloupsko-Šošůvské Caves: En route to Cesky, we'll make a must stop at this mind boggling wonder of nature. These are the largest accessible caves in the Czech Republic with an extensive complex of caverns, corridors, and chasms. An exciting guided adventure into the abyss will be a real highlight during our time in this remarkable country. 
– Privately guided city tour throughout Cesky Krumlov:
– A host of awesome optional activities during free time (e-mail for daily itinerary and pricing)
– Kutna Hora: En route to Prague we'll explore the beauty of this former epicenter of wealth & royalty that rivaled
Prague for centuries. 
– Privately guided city tour throughout Kutna Hora:: Highlights include the Gothic Cathedral of St. Barbara, Assumption of Our Lady and St John the Baptist Cathedral , and the Little All Saints Church situated in the middle of a picturesque cemetery, famous for its elaborate ossuary decorated with the skulls of former monks! 
"The City of a Thousand Spires has seen it all. Centuries of Bohemian kings, classical composers, invading Nazis, Soviet tanks and Velvet Revolutionaries have passed over Prague's cobblestones, and the spires survived it all, creating one of Europe's most romantic and beautiful skylines. Stroll the Charles Bridge at dusk or get lost in a labyrinth of picturesque, medieval, cobbled streets in the Old City to discover what makes this Baroque jewel so alluring." – Frommers
Prague 
Privately guided city tour of Prague
---
Hungary: 3 Nights
Budapest
"Budapest has something for everyone – from dramatic history and flamboyant architecture to healing thermal waters and a nightlife that is unrivaled in Eastern and Central Europe." – Lonely Planet "Architecturally stunning Budapest is a tour de force of Hapsburg splendor, best appreciated over rich cream cakes in a chandelier-lit Gerbeaud coffee house or a sumptuous steam in a Gellért thermal bath. Free of its communist shackles, a dynamic cultural undercurrent once again flows freely down the Danube and across the city's grandly designed boulevards." – Frommers
Private guided city tours of Buda & Pest sides:
Full day adventure to Lake Balaton & her surrounding gems!
"Extending roughly 80km like a skinny, lopsided paprika, at first glance Lake Balaton seems to simply be a happy, sunny expanse of opaque tourmaline-colored water in which to play. But step beyond the beaches of Europe's biggest and shallowest body of water and you'll encounter vine-filled forested hills, a national park and a wild peninsula jutting out 4km, nearly cutting the lake in half. Oh, and did we mention a hilltop fairy-tale fortress?" -Lonely Planet
* Tour Leader and photographer to help those interested in photography throughout
* International Airfare is not included. We are happy to help you find a good flight as always! (Flying into Krakow (KRK) & Departing from Budapest (BUD)
* All Taxes & Fees Included
E-mail us at joinus@photoflytravel.com for the daily itinerary!
---
---
We're beyond excited to announce our new partnership with the extremely successful non-profit,Not Just Tourist.For 25 years their "mission is to help those who urgently need healthcare by matching tourists who are visiting developing countries with local clinics and hospitals in need of medical supplies. Not Just Tourists is the meeting point for travelers and donors. We provide the facilities and connections for hospitals, clinics, and medical suppliers to donate materials, and then we pack them into suitcases for world travelers to bring them where they're needed most in the countries they're already visiting anyway!"
On many PhotoFly Adventures going forward we'll be working with NJT to bring suitcases filled with medical supplies to clinics and hospitals in the same regions we'll already be exploring!
*If you're interested in helping out and are signed up for a trip in 2019 already, pleaseemail usand we'll let you know the details and options for that particular trip.
---
LIKE US ON FACEBOOK & INVITE FRIENDS AND FAMILY TO JOIN!
Spread the word about our travel clubs! If you know any friends, colleagues, or family that love to travel invite them to join! It's free and all are welcome! The larger we get the more trips we can plan each year…
---
Any questions feel free to contact us anytime as always!
Travel Club Organizer: Steve Juba
978 479 4527
joinus@photoflytravel.com
*Please always review our cancellation and refund policy located at the bottom of every trip page before making payments. Don't hesitate to ask if you have any questions.
CST # 2101181-40
---